It's a difficult time for us all however Karate is a wonderful way to keep focused (and fit) despite the restrictions lock-down has presented us and the grief and loss that has touched many.
At the SCSKC we do not have access to our usual training hall (dojo) but have managed, now restrictions are eased somewhat, to meet in a private field (weather permitting).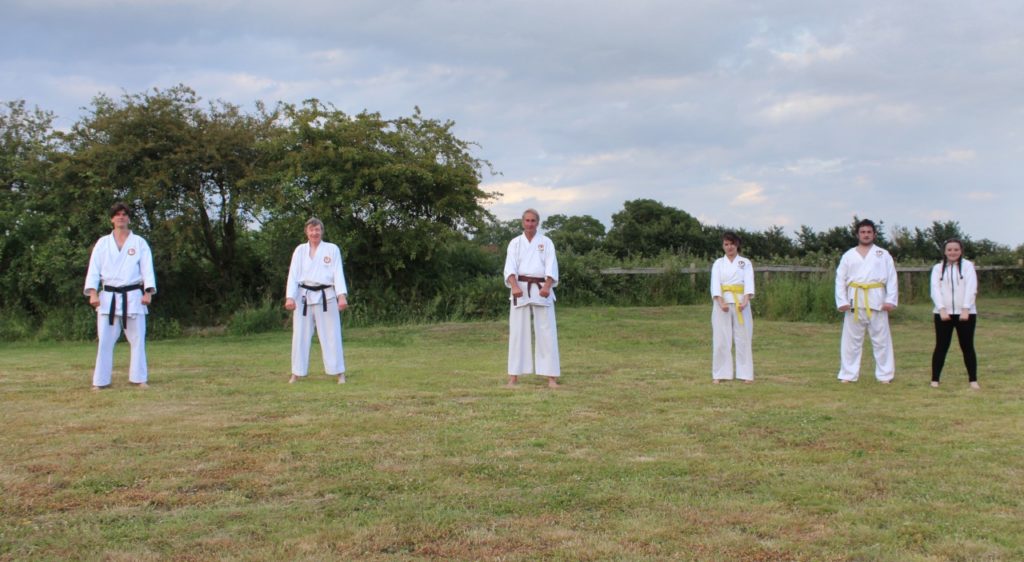 Of course, unless a member of the same family group from the same household, we are maintaining social distancing which means no sparring (Kumite) instead focusing on Kihon (basics) and kata (forms).
Currently it looks like we are not getting back into the local dojo until September so will continue outside training until then. Irrespective of training venue the SSKA (association) have produced the following poster re-enforcing responsible, Covid-19 aware, behaviour.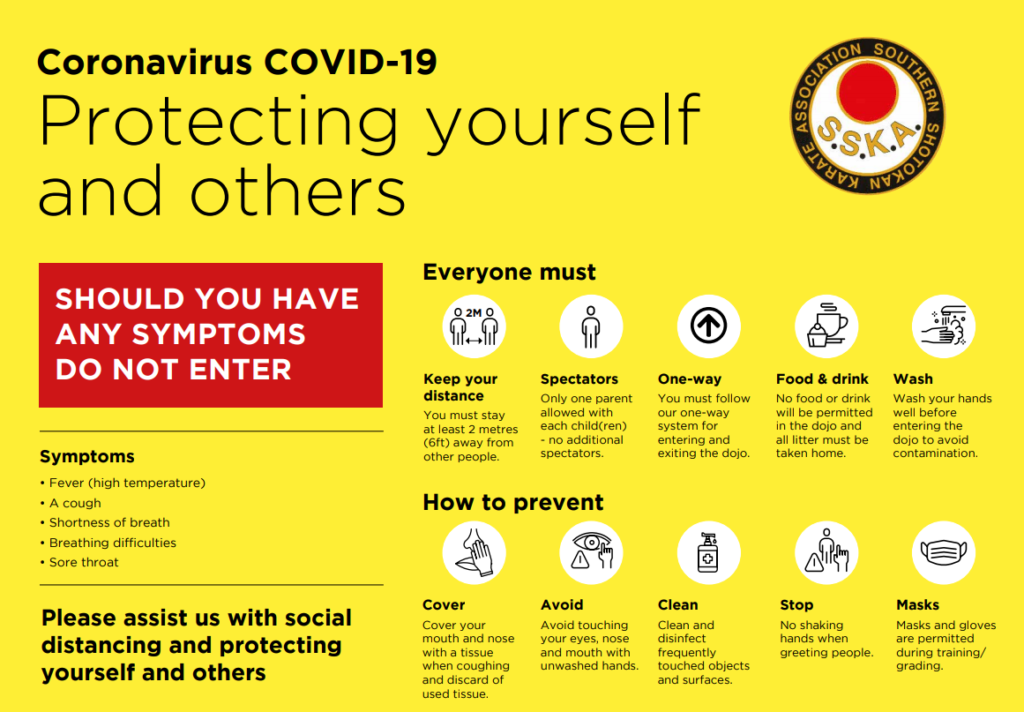 Stay safe, train hard, see you in the dojo!